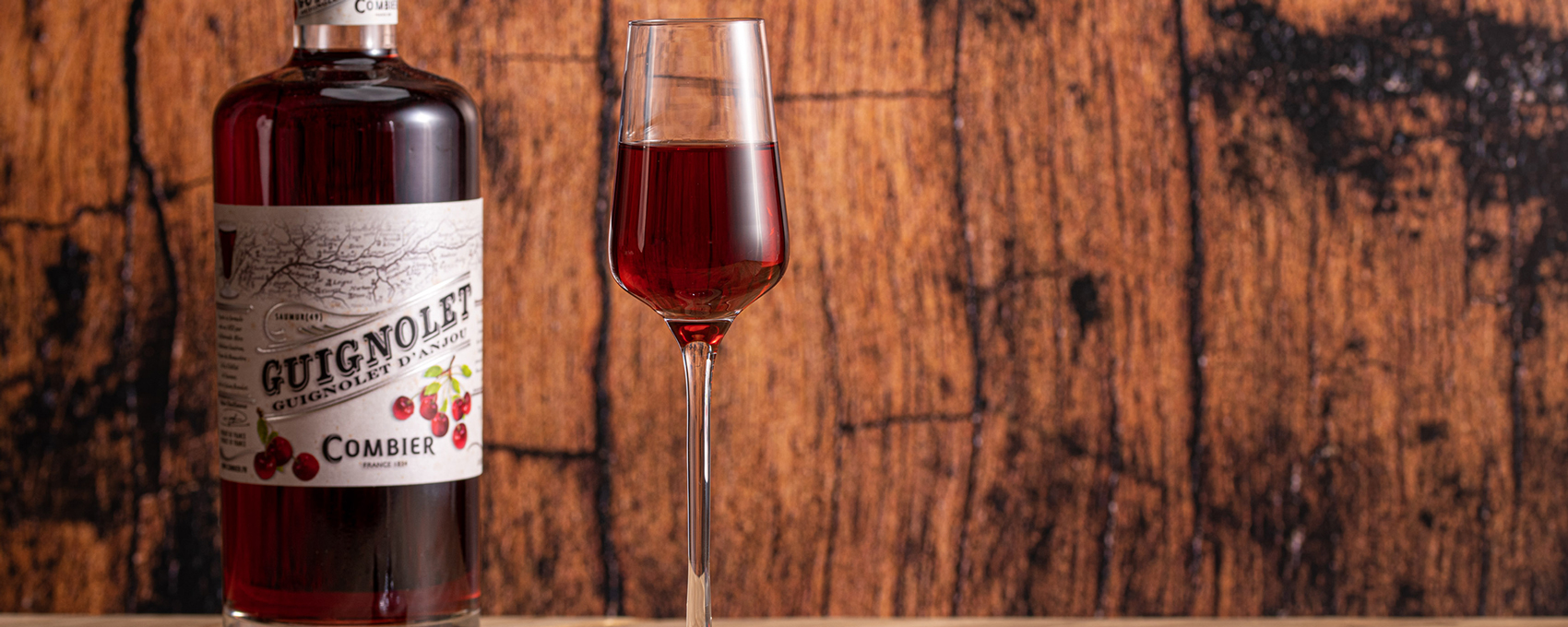 Guignolet d'Anjou
A true marvel: the original Guignolet d'Anjou recipe, as it was created in the 17th century by the Benedictines of the Couvent de la Fidélité in Saumur led by Reverend Mother Madeleine Gautron. An aperitif liqueur with a strong personality, a comforting treat, the truth of the fruit above all.
RECIPES AND COCKTAILS
with GUIGNOLET D'ANJOU

Guignolet d´Anjou is a liqueur made from guignes, small wild cherries from the orchards of the distillery. Its almond nose, brought by the stones preserved during the long maceration, gives way to candied cherry in the mouth. Developing a nice contrast between suave and sweetness, it is lively and deeply fruity in nature. A magical ingredient in cocktails where it brings its vintage and gourmet note, the Guignolet d'Anjou is traditionally enjoyed well chilled as an aperitif.
degree :

17%