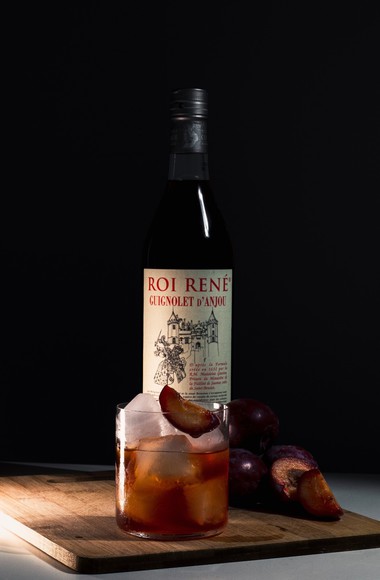 Purry Cherry
1 people
To put the icing in your mouth, here is a gourmet short drink to be made directly by the glass with lots of ice cubes.
You need to ...

3 cL
Guignolet d'Anjou

1.5 cL
Fig syrup 70cl
3.5 cL
Eau-de-vie de Vieille Prune
For preparation, just ...
Pour a lot of ice cubes into a highball type glass
Add the Guignolet d'Anjou, the brandy and the syrup
Mix gently with a large spoon.
Decorate with plums or candied cherries depending on the season.
Enjoy !
You will like also...